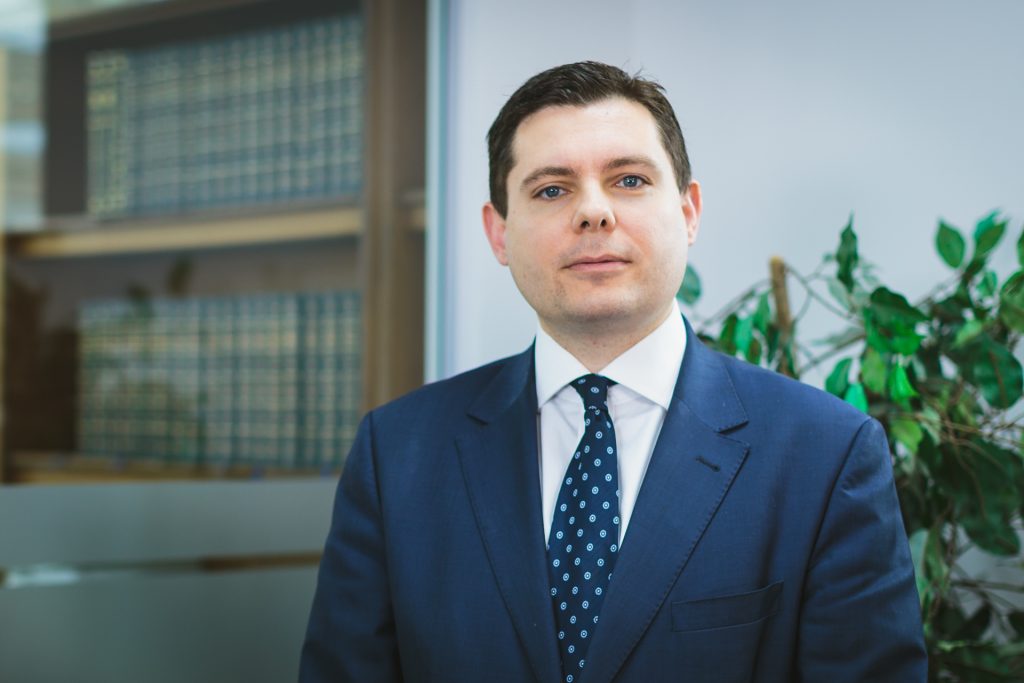 Solicitors' offices are well-equipped for Covid-19 restrictions on trials, one lawyer said.
Michael Madden's client was a defendant in the first socially-distanced trial before a jury in Northern Ireland since March.
He appeared from his lawyer's office because a health condition made him vulnerable to infection.
Mr Madden said: "It has not been done before in a trial, we invested quite a bit in trying to keep the office as safe as possible for Covid.
"We have reduced the number of people in the office at any one time."
Hand sanitiser was available and all the usual precautions were taken to prevent the spread of infection.
During this week's trial jurors were set out in the largest part of the court, the solicitor was also in his office, only the accused's barrister represented him in the court.
The hearing was held in the largest courtroom at Laganside courthouse.
Before the virus, the jury box was located at the side of the court opposite the witness box and consisted of two rows of benches seating six people per row.
This would not meet social distancing guidelines so the jury's seating has been moved to the centre of the court, an area usually occupied by barristers and solicitors.
It has been divided into six separate sections using glass screens.
Mr Madden said the trial went fairly smoothly.
"I do not think the technological side of things caused any issues."
He felt his client was more comfortable being in a solicitor's office because of his vulnerability.
He added: "Your instinct is to be in the courtroom.
"I would have felt more frustrated if the client was there and I was not but it seemed to work well."
He said keeping in contact with his barrister was straightforward.
"I could do everything that I would do in court remotely."
The courts are under a lot of pressure from a backlog in cases built up since lockdown in March.
Mr Madden added: "This is a very positive step forward.
"From our point of view we feel that we can drive cases forward to be progressed because we have invested in IT, we are well set up with video conferencing."
The solicitor said Northern Ireland did not have the same pre-existing backlog of cases which England had.
"Five or six months worth of trials backed up will be very difficult to claw back because courts are always under pressure at the best of times, five or six months worth of trials will cause a lot of pressure on the system."