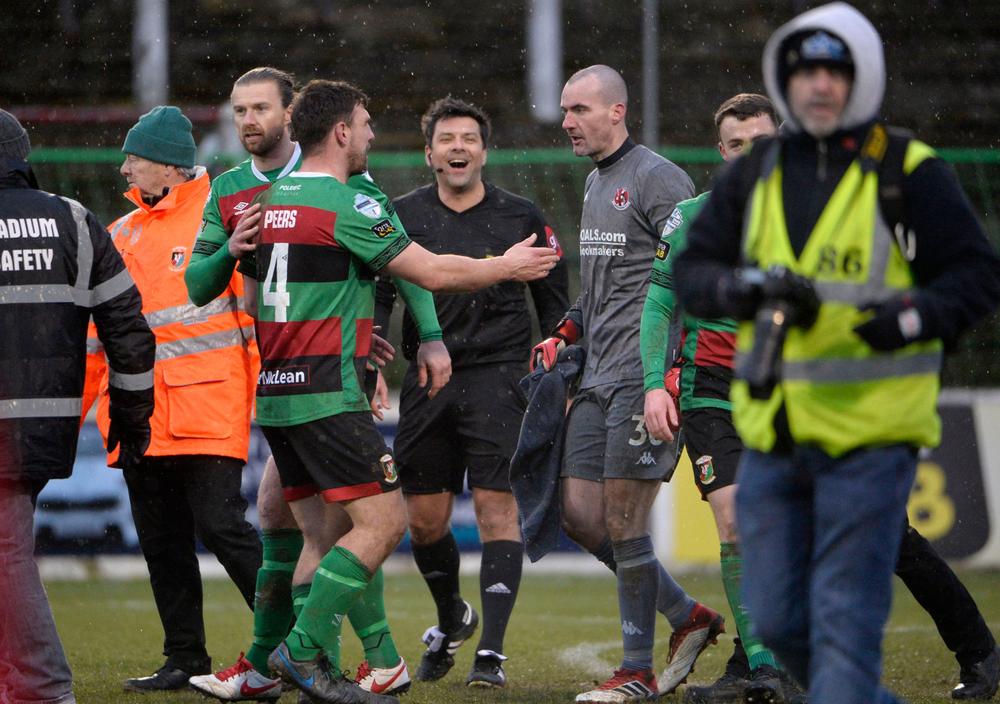 Report from today's Sunday Life: Jack Quigley of Madden & Finucane successfully represents IFA referee Andrew Davey during recent disciplinary proceedings.
Crusaders have lodged an appeal over sanctions issued against manager Stephen Baxter and players Gerard Doherty and Jordan Forsythe.
All three received red cards from referee Andrew Davey during the Crues' Irish Cup defeat to Glentoran in February – but the north Belfast outfit are unhappy with what they perceive as unfair delays in the Irish FA hearing the cases.
Forsythe was cleared of assault and received no further ban on top of his two-game suspension, while Doherty served a two-match ban and received another two-game penalty, with Baxter having one game of a three-match ban to serve.
Doherty and Baxter were fined £100, while Glentoran were also financially punished after misbehaviour from some of their fans on the day.
Crusaders' appeal is based on the successful case taken by Cliftonville and Ballymena United against outstanding bans that could have been served but for the Covid-19 pandemic.
"Crusaders are not appealing against the charges, rather the delays in hearing the cases," said a Seaview insider.
"The hearing was postponed on four occasions through no fault of Crusaders and, as a result, we have been penalised unfairly, in our opinion."
Meanwhile, a complaint made by Crusaders about the conduct of whistler Davey was not upheld, though the Bangor official received a warning about the use of industrial language.
Davey was represented in a five-hour hearing by a solicitor and Dessie Hutton QC.
Davey denied swearing at Crusaders players and officials and did not speak during the hearing, with the Disciplinary Committee deeming the language used as falling "below the threshold as laid down in the Disciplinary Code".