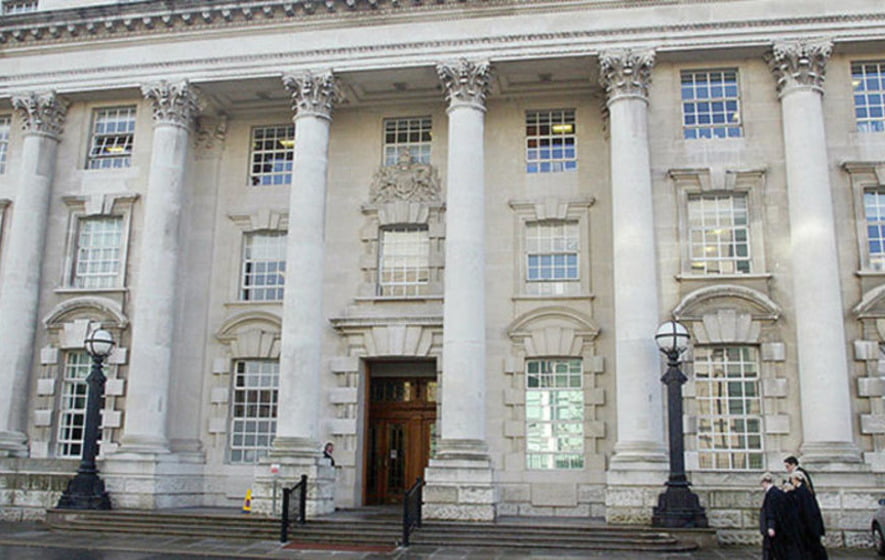 Michael Madden of Madden & Finucane to appeal refusal of bail to man vulnerable to coronavirus.
A man charged over the seizure of guns and drugs from a Belfast hotel room failed today in a bid to be released from jail during the coronavirus pandemic.
Abdel Rezk is in custody accused of having a sawn-off shotgun, pistol, ammunition and silencer recovered in a police operation last month.
The 38-year-old Egyptian national's lawyer argued that a bullet wound he sustained in his native country back in 2018 puts him at increased risk from Covid-19.
But refusing a new application for bail, a judge at Belfast Magistrates' Court ruled there was no change in circumstances.
Rezk, whose address was given as Maghaberry Prison, is charged with two counts of possessing a firearm and ammunition in suspicious circumstances.
He faces further counts of possessing Class A and Class C drugs, as well as entering the UK in breach of a deportation order.
The alleged offences relate to the seizure of the weapons, cocaine, amphetamines and diazepam from the undisclosed hotel on February 12.
Rezk was arrested along with a co-accused, a 29-year-old Belfast man.
In court today a detective claimed the pistol had been loaded, with a silencer also discovered at the scene.
"It's not yet known what purpose these guns were held for," he added.
District Judge Mark Hamill was told Rezk had arrived in the UK after being deported to Egypt.
Defence solicitor Michael Madden claimed his client should be released from prison because of the current health emergency.
"When he was returned to Egypt he received a gunshot wound to his torso, and he's currently waiting for a hospital operation," the lawyer said.
"The wound makes him more susceptible to Covid-19."
However, police contended that no explanation was given for the alleged possession of the weapons.
Judge Hamill then confirmed: "I'm not going to entertain bail. There's no change in circumstances."
Following the hearing Mr Madden said he intends to mount a High Court appeal against the decision.