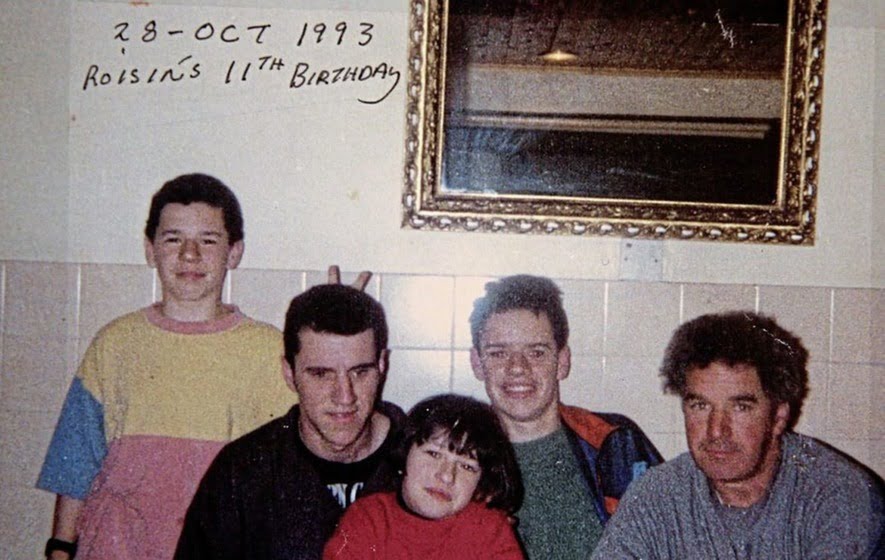 THE father of two brothers killed by the UVF has called on Secretary of State Julian Smith to hold a public inquiry.
Gerard Cairns (22) and his brother Rory (18) were shot dead in the living room of their home near Bleary, Co Armagh, in October 1993.
Suspected state agents have been linked to the case and since the brutal double murder the Cairns family has campaigned for the truth.
The brothers were killed shortly after a family celebration to mark the eleventh birthday of their sister Róisín.
In 2018 she told The Irish News how one of the killers motioned to her to be silent seconds before her brothers were shot.
Their father Eamon has now called on Mr Smith to order an inquiry.
In a recent letter the family's solicitor Fearghál Shiels, of Madden and Finucane Solicitors, provided a detailed outline of his client's case.
The correspondence was sent after fresh claims were made in a BBC Spotlight documentary broadcast last year.
The programme included an interview with loyalist Laurence Maguire, who was given five life sentences in 1994 after admitting 41 offences including murder and attempted murder.
He claimed that he had been involved in a previous attempt to target the Cairns family but the attack was aborted.
He said on that occasion the intention was to kill every male in the house.
Maguire also claimed that all targeting information came from former UVF leader Billy Wright, which was being supplied by RUC members.
Another senior UVF man, Robin Jackson, was one of nine loyalists arrested after the murders but released without charge.
Jackson is also suspected of being a state agent.
Mr Cairns spoke of the impact of the murder of his sons and his fight for justice.
"My personality has changed over the years," he said.
"Not getting justice has left me completely cynical. Everything I thought and said has turned out to be true. Unfortunately I have to internalise all this and it has broke down my physical health."
He said the recent claims around the murder have also affected his family.
"It has been hell, it has retraumatised us," he said.
"It has opened the wounds again."
Mr Cairns said he has a clear message for Mr Smith and the British government.
"If he is going to deny us the justice and truth I would say to them to leave my country altogether."
A spokesman for the UK Government said: "The Secretary of State has great sympathy for all those who were affected by the terrible events that took place during the Troubles.
"The government cannot comment on the details of individual cases or investigations. We have received the letter from the Cairns family and will respond in due course."