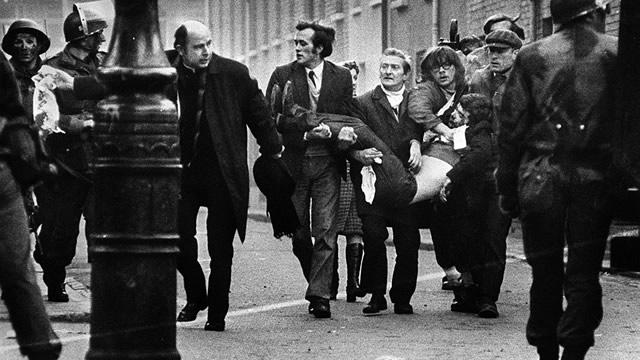 The case of Bloody Sunday veteran Soldier F has been adjourned until the new year to give legal representatives time to co-ordinate the 25 civilian witnesses which will be called to give evidence.
The case of the former paratrooper, who faces two murder charges in relation to the deaths of William McKinney and Jim Wray and five counts of attempted murder, was in front of Judge Peter Magill on Friday morning at Londonderry Magistrates' Court.
Thirteen people died on January 30, 1972 when members of the Parachute Regiment opened fire on a civil rights march in the city's Bogside on what later became known as Bloody Sunday. Another man died later from injuries sustained on the day.
Soldier F, who is now in his 60s, was not at Bishop Street Courthouse for the second listing, but was instead represented by his legal team. Judge Magill said that it was not necessary for him to appear in January's hearing either.
Soldier F's barrister Mark Mulholland QC is to challenge any decision to send his client for trial.
The soldier's anonymity remains in place by court order, an order that Bloody Sunday family solicitor Ciaran Shields, from Madden and Finucane Solicitors says he is challenging.
"We have formally given notice that we are challenging the anonymity order that has been granted to Soldier F," he said.
"The PPS have issued a holding response, but they will be providing a settled, written position on that in due course. We wrote to the PPS two days ago on behalf of the families."
The families sat quietly in the public gallery of Court Room Four as proceedings played out. After filing out of the court and onto the street, many of them embraced one another before parting ways.
The next hearing will take place at Londonderry Magistrates' Court on January 17.