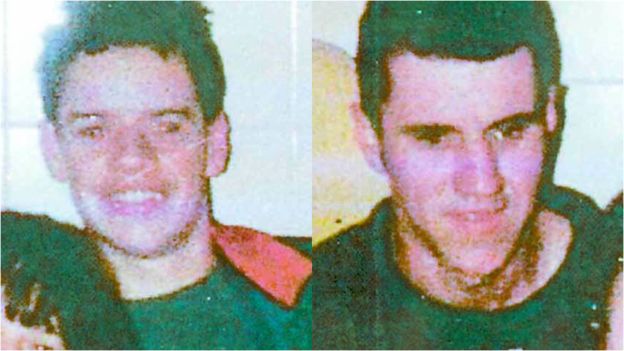 On this night in 1993, Gerard and Rory Cairns were murdered in the living room of their Co. Armagh home. They had just celebrated their sister Róisín's 11th birthday.
The boys were murdered by the UVF using assault rifles imported by a loyalist agent, paid and controlled by the Ministry of Defence. Investigations by the Police Ombudsman and Historical Enquiries Team inexplicably failed to confirm RUC collusion in the murders.
Recent revelations by BBC Spotlight have established security force collusion in the murders of Gerard and Rory and we will be taking further legal action on behalf of the Cairns family in the coming days.