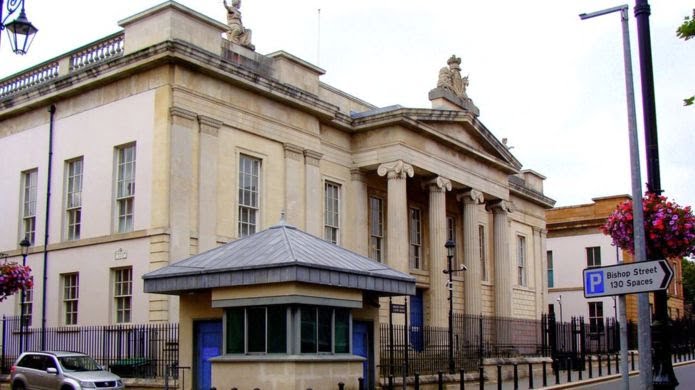 Ciarán Shiels of Madden & Finucane, solicitor for Kevin Cassidy, successfully applied for bail in an adjourned application before Derry District Judges' court. The two defendants are charged with possession of drugs alleged to be worth £780,000. The co-accused remains in custody.
Detectives from the PSNI conceded under cross examination that any risk of interference with the course of justice now no longer existed. The case is adjourned to 11th October 2018.
Two men have appeared at Londonderry Magistrate's Court charged with conspiring to supply cocaine and cannabis.
Kevin Cassidy, 43, from Derry, was arrested in the city on Wednesday.
Benjamin Quinn, 27, from Lifford, Co Donegal, was arrested in Lisburn on Wednesday.
They are jointly charged with conspiring with others to supply cocaine valued at £720,000.
They are also charged with conspiring with others to supply cannabis valued at £58,000.
The two men are alleged to have committed the offences on 8 February 2017.
A detective constable told district judge Barney McElholm that the arrests were connected to the seizure of the drugs which were transported from Derry to Belfast and which were discovered in the Duncrue area of Belfast.
The officer said it was the fifth of six drugs seizures made in 2016 and 2017 as part of an ongoing investigation into the activities of a criminal drugs gang in Northern Ireland.
Objecting to bail, the officer said he believed Mr Cassidy would debrief other gang members if released while Mr Quinn was a flight risk as he had access to a substantial amount of cash and properties in County Donegal.
Benjamin Quinn was remanded in custody until 11 October and Kevin Cassidy had his bail application adjourned until next Monday and he was remanded in custody until then.