Report from today's Irish News on a series of conflict related inquest preliminary hearings starting on Monday. First up are the "Stalker Sampson" cases where we represent the families of Gervaise McKerr, Eugene Toman and Sean Burns.
A MAJOR review of inquests linked to the Troubles is due to be heard by a senior judge next week.
Legal representatives involved in 55 inquests are expected to make representations to Lord Justice Weir on behalf of the families of 96 people killed during the conflict.
The review is expected to last for two weeks with legal representatives being given a strict time slot to raise outstanding issues.
Many of the cases to be considered include people killed by members of the security forces and loyalist paramilitaries.
Allegations of collusion have also been made in some of the cases.
In the past relatives and solicitors have complained about the slow pace of progress at some inquests.
Frustrations have been voiced over delays by the PSNI and British Ministry of Defence in providing important documents relating to some of the deaths.
Cases to be reviewed include the shooting of leading Co Derry GAA official Sean Brown by the LVF in May 1997 and the killing of eight IRA men at Loughgall in Co Armagh by the British army in May 1987.
A small number of cases will not be reviewed because they have already been listed for hearing, including that of ten Protestant men shot dead at Kingsmill in Co Armagh in 1976 by republicans.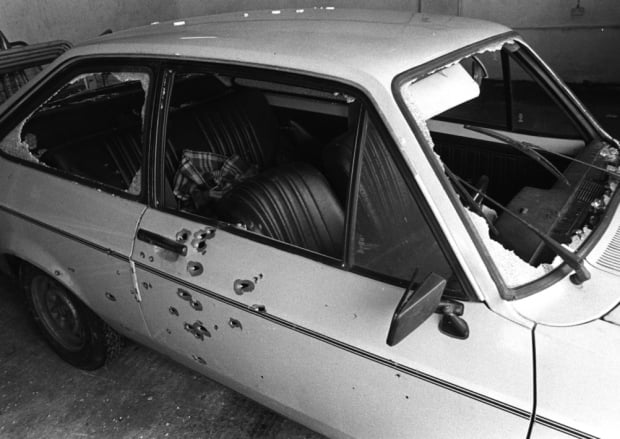 Solicitor Fearghal Shiels, of Madden and Finucane, said more resources should be put into the inquest system.
"We will be submitting to the court that the Coroners Service should seek and obtain assurances that an appropriate level of resources will be applied to these cases by the PSNI and Department of Justice," he said.
"(These should be) sufficient to ensure that there is compliance with the requirements under the European Court of Human Rights for reasonable expedition in the progression of these inquests, some of which have already been the subject of outrageous delay."
The review was ordered after the north's most senior legal figure Lord Chief Justice Declan Morgan was appointed as President of the Coroners' Courts last November.
At the time he gave a pledge to make progress in legacy cases.
Lord Justice Reg Weir, as Presiding Judge of the Coroners Service, was later asked to undertake a review of each of the legacy cases
A spokeswoman for the Coroners Service said on Friday night: "Parties to the inquests have been asked to inform the court of the issues which are outstanding in each of the cases and this will then allow an assessment of the state of readiness of each case."