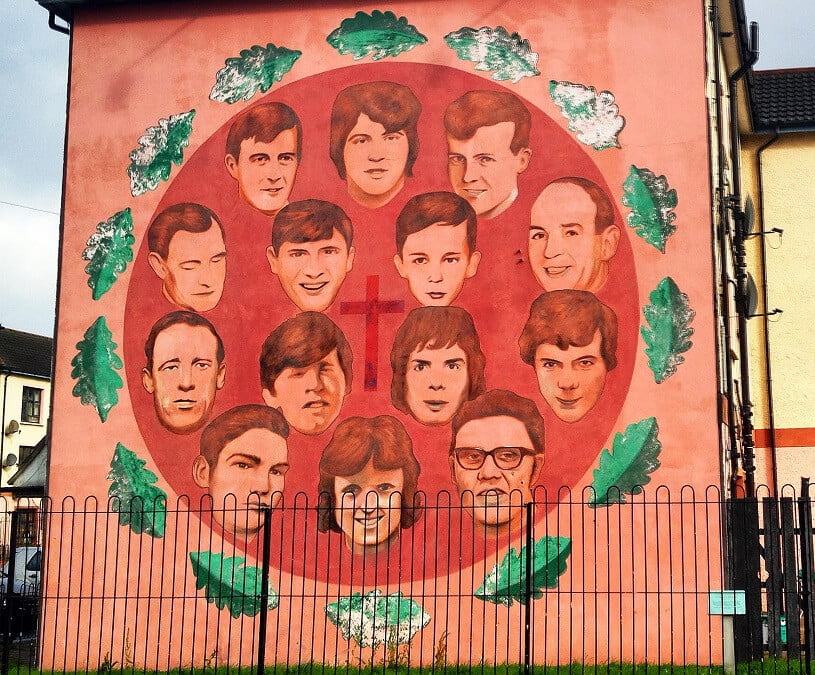 Tomorrow, the families of 5 innocent young boys and men who were murdered in Derry on Bloody Sunday by members of the 1st Battalion, the Parachute Regiment, will begin a legal challenge at the High Court in Belfast against decisions by the Public Prosecution Service (PPS) not to prosecute the former British Army soldiers for the murder of their brothers.
At 4.08pm on 30 January 1972, Support Company of 1 Para entered the Bogside and within ten minutes had fired at least 108 high velocity rounds, murdering 13 people and wounding at least 15 more.
Tomorrow Gerry Duddy, brother of Jackie (17); Martin Kelly, brother of Michael (17); Maura Young, sister of John (17); Kevin McDaid, brother of Michael (20) and Mary McKinney, sister of Willie (26) will challenge the lawfulness of decisions not to prosecute 5 former paratroopers for their murders. Willie McKinney's brother Mickey will also challenge a decision to end the prosecution of Soldier F for his murder midway through committal proceedings.
The case will be heard by three senior judges and will last 5 days.