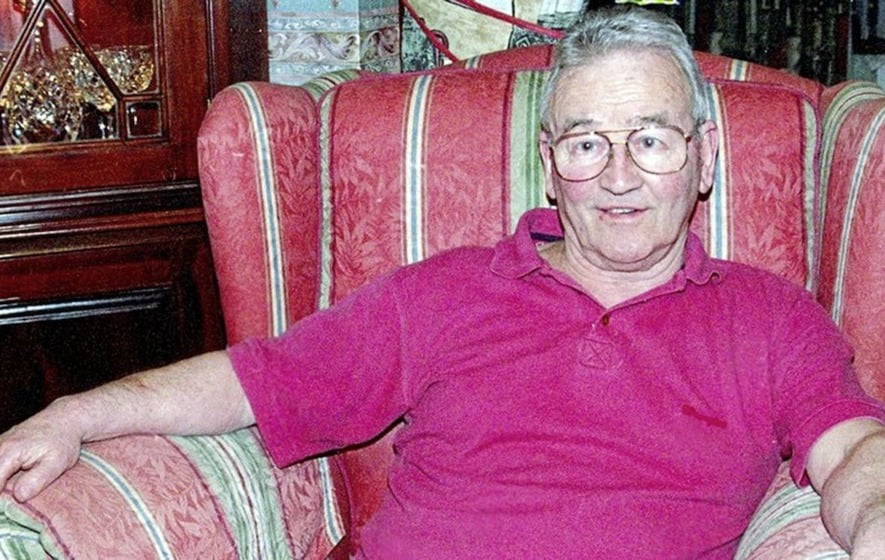 Report from the High Court where Madden & Finucane represent the family of the late Patsy O'Donnell.
A MAN shot and wounded on Bloody Sunday was allegedly humiliated by a soldier threatening to put another bullet in him, the High Court heard today.
Lawyers for Patsy O'Donnell's family claimed one of the paratroopers grabbed him by the hair and told colleagues: "Chaps, there will be blood flowing tonight."
Aged 40 when he was shot in the shoulder by the soldier during the events in Derry in January 1972, Mr O'Donnell died in 2006.
Relatives of the father-of-six are suing the Ministry of Defence (MoD) for the injuries and damages inflicted on him.
Thirteen unarmed people were killed during a civil rights march in the city.
Another of those wounded on the day, which became known as Bloody Sunday, died later.
In 2010 the Saville Inquiry into the shootings established the innocence of all of the victims.
Those findings led to David Cameron, the British prime minister at the time, issuing a public apology for the soldiers' actions.
He described the killings as "unjustified and unjustifiable".
Liability is accepted in legal actions taken against the MoD by those bereaved or injured.
Proceedings instead centre on the level of damages in each case, with more than £3 million in total paid out to date.
Opening the claim on behalf of Mr O'Donnell, Karen Quinlivan QC said he had been shot while taking cover at Glenfada Park North.
He was arrested with other civilians and escorted to Columbcille Court, the court heard, where he was photographed and struggled to assume a search position due to his injuries.
"He describes a soldier pulling his head back by the hair and saying to him 'You are a Fenian b ****** and I hate Fenian b ******* '," Ms Quinlivan alleged.
"He also said 'You have a bullet in you and when we get you down to the barracks you'll have another one in you. You mark my words'.
"The same soldier said to other soldiers 'Chaps, there will be blood flowing tonight'."
Arguing that he must have been terrified, counsel added: "Despite his injuries, soldiers instead of seeking medical attention for Mr O'Donnell subjected him to violence and further humiliation."
Following his release from hospital, he was unable to return to his job with an asphalt company for up to eight months.
It was claimed that he was frequently stopped by soldiers and police, and had his home raised, after Bloody Sunday.
"Patsy O'Donnell regarded his identification with Bloody Sunday as a life-long burden," Ms Quinlivan contended.
"It led to his being harassed by the army and police."
In a statement to the Saville Inquiry before he died at the age of 74, Mr O'Donnell said: "I do, however, still feel bitter about what happened me and the fact that I am probably classed by some people as a gunman and am under suspicion for doing something wrong.
"I am not and have never been involved in that sort of thing. I hope that this Inquiry will get to the truth."
Objecting to the harassment allegations, David Ringland QC argued that the issue was being raised for the first time as the case opened.
Mr Justice McAlinden adjourned the action to allow time to deal with the new part of the claim.
He said: "This is an unfortunate outcome for all concerned, for the family of the deceased.
"But it's a matter which needs to be properly addressed and looked at."