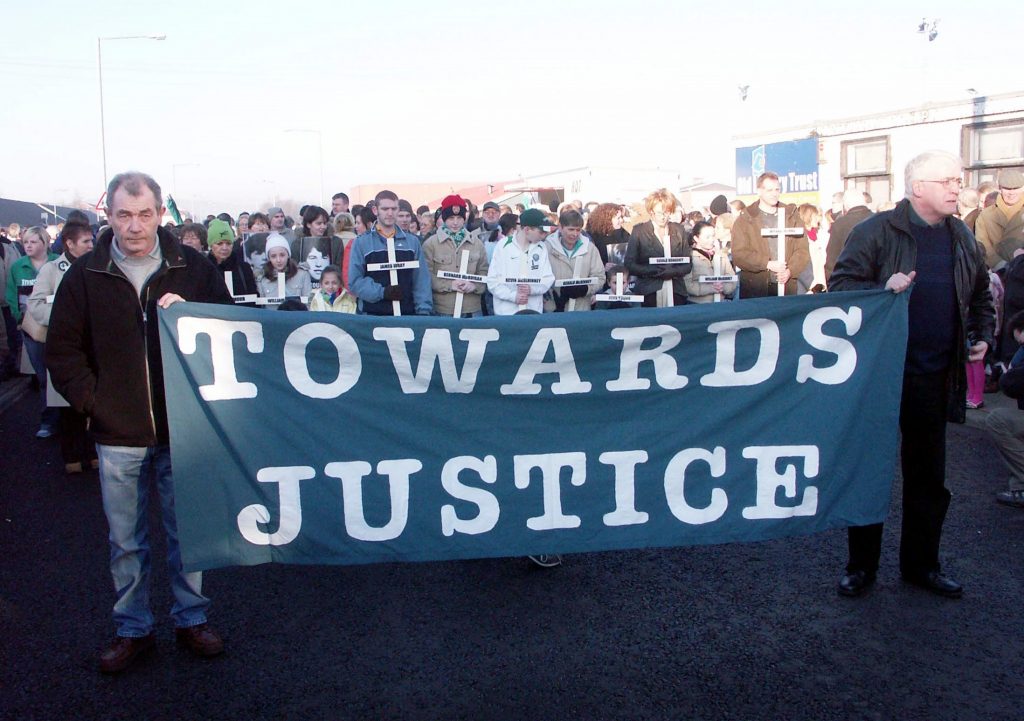 At this precise moment (4:08pm) on 30 January 1972, soldiers of Support Company, First Battalion the Parachute Regiment drove through Barrier 12 on Little James Street into the Bogside in Derry. Within 10 minutes, paratroopers had fired at least 108 high velocity rounds, killing 13 unarmed innocent civil rights demonstrators and wounding many more.
This morning, on the 48th anniversary of Bloody Sunday, lawyers for the Ministry of Defence appeared before the Court of Appeal in Belfast to argue that the Ministry of Defence should not have to pay an award of aggravated damages, ordered last year by a High Court judge for pain and suffering caused to one of the deceased, a 41 years old married father of six young children.
The Ministry of Defence's argument?: The deceased "… was shot in the head and died instantly", and therefore did not suffer any pain!