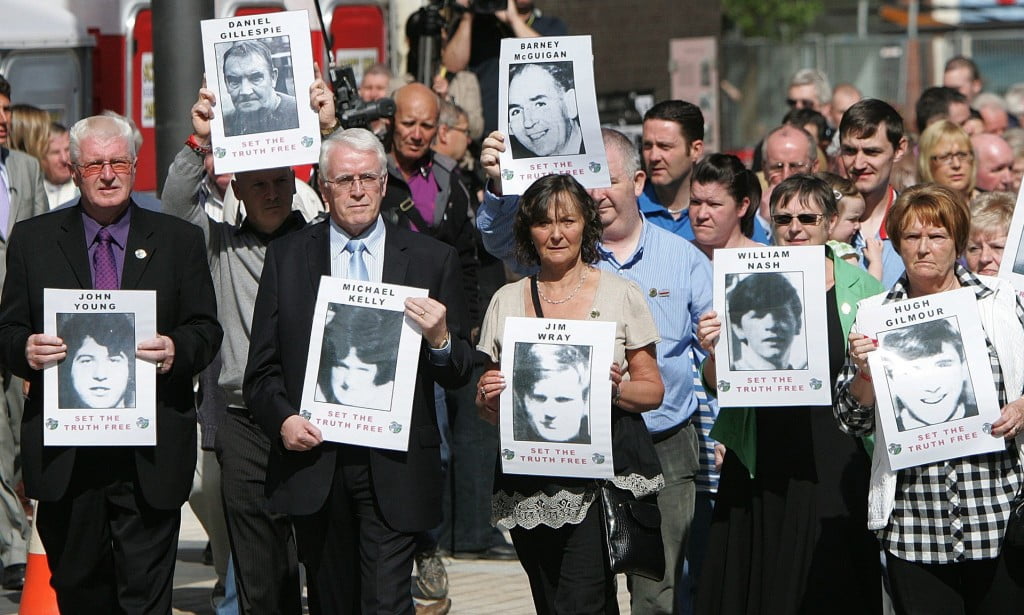 The Bloody Sunday families will fight "tooth and nail" to prevent the Soldier F murder case being moved out of Derry.
Michael McKinney, whose brother, William was shot dead on Bloody Sunday, said his family would not allow his brother to be treated differently from any other victim.
Mr McKinney was speaking after district judge, Barney McElholm suggested the case be moved to Belfast to ensure a suitable venue was available.
Soldier F is facing two murder charges in connection with the 1972 killings. The former British paratrooper is to charged with the murder of William McKinney and Jim Wray as well as four counts of attempted murder. He denies the charges.
At a preliminary hearing in Derry yesterday – at which Soldier F was not present – a Public Prosecution Service lawyer said a decision must be taken on a venue for the case in the near future.
District Judge McElholm said it looked likely that the case would have to be moved out of Derry.
Judge McElholm said: "We cannot convene this in just some hall or public space. There are considerations of security. We are willing to listen to any reasonable opposition put to us.
"At the moment, despite trying to get somewhere closer to the city, I am afraid Belfast looks like the venue."
Solicitor for the Bloody Sunday families, Ciaran Shiels said the case should be heard in Derry.
Mr Shiels said: "This is where the killings occurred, a stone's throw from these buildings. We have always been of the view that F should be attending here in person at his committal and that remains the position."
He said other arrangements could be made to overcome any logistical challenges while, in security terms, police favoured Derry over Belfast.
His comments were echoed by Mr McKinney who said the Bloody Sunday families were determined that Soldier F should stand trial in Derry.
"My brother was an innocent young Derry man who was shot dead on the streets of his home town and now there are moves to take the trial out of Derry. We as a family will not let Willie be treated differently from any other victim. We'll fight tooth and nail to keep this case in Derry," Mr McKinney said.
The families are also opposing moves to continue anonymity for Soldier F. Solicitor Mr Shiels said he has been informed that if they Soldier F wished to maintain his anonymity, his lawyers should set out in detail the legal provision on which they rely.
The Bloody Sunday families have two weeks to make submissions challenging the decision to move the hearings to Belfast. The case has been adjourned until February 7.