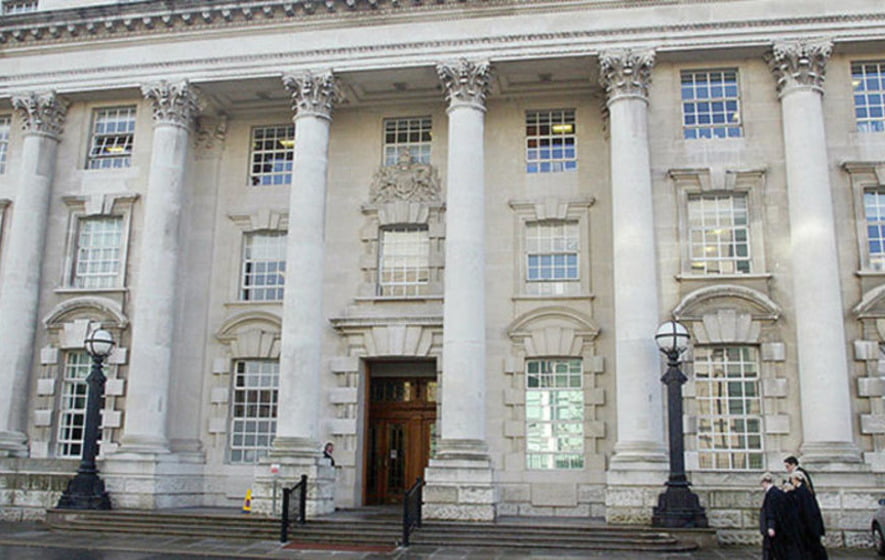 Report from the Court of Appeal in Belfast where judgment was reserved today in the appeal by our client Anthony Lancaster after two days of legal argument.
Registered terrorist offenders in Northern Ireland are suffering a breach of their human rights by enhanced requirements to inform police about any cross-border travel plans, the Court of Appeal heard.
The increased obligation to give seven days prior notice unlawfully interferes with their family, social and working lives, it was claimed.
Three of those subjected to the duty are seeking to overturn a ruling that the new regime is a legitimate step aimed at protecting the public.
Amendments within the Counter-Terrorism and Border Security Act 2019 introduced the requirement to alert the PSNI, regardless of reasons for crossing the border or time to be spent in the Republic of Ireland.
All Registered Terrorist Offenders (RTOs) must provide a range of personal information, including details of their planned travel outside the United Kingdom, for periods of at least 10 years.
Anthony Lancaster, Anthony McDonnell and Sharon Rafferty, also known as Sharon Jordan, have challenged the fairness and rationality of the obligation.
In 2015 Lancaster, from Derry, received a 12-month suspended prison sentence for acting as master of ceremonies at a 32 County Sovereignty Movement event.
The 61-year-old was convicted of assisting in arranging or managing a meeting to be addressed by a person who belonged or professed to belong to a proscribed organisation.
The offence related to his role at an Easter Rising commemoration in April 2012.
Lancaster regularly made short trips to Co Donegal to visit relatives and friends, transport his son to work, buy diesel and to follow Derry City Football Club.
He claimed the new requirement to provide seven days advance notification has caused anxiety, acted as a deterrent on spur of the moment travel, and interfered with private and family life under Article 8 of the European Convention on Human Rights.
Similar arguments were made on behalf of two others among a current cohort of less than 60 RTOs.
Rafferty, 48, from Dungannon, Co Tyrone, received an eight-year sentence in 2014 for offences including possession of a firearm and preparation of terrorist acts in connection with a dissident republican training camp.
McDonnell, with a previous address in Belfast, was convicted of five counts of having information likely to be of use to terrorists in December 2013.
The 54-year-old Irish citizen had been found to be in possession of security force members' vehicle registration details.
He served half of a three-and-a-half year sentence in custody before being released on licence, but remained subject to the notification requirements for a 10-year period.
Counsel for the Home Office and the PSNI argued that the amended regime is a necessary and proportionate response to the grave danger posed by terrorist activity.
Earlier this year, a High Court judge ruled that the amended regime is a proportionate attempt to deal with the threat from terrorism.
Challenging that decision, counsel for Lancaster contended that it was a disproportionate interference on the lives of RTOs who have served their sentences.
Karen Quinlivan KC told the Court of Appeal that advance notice cannot be given for plans altered by unexpected sickness or overtime at work.
"In reality it prohibits travel, there is no question about that, unless they are prepared to take a risk of being potentially imprisoned," she said.
Disputing the proportionality of the requirement, Ms Quinlivan claimed the wrong conclusion was reached by the High Court.
"The fundamental flaw in the judge's reasoning is that he minimised the significance of the impact on private life.
"Therefore, the balancing exercise was completely skewed when he did that."
The appeal continues.