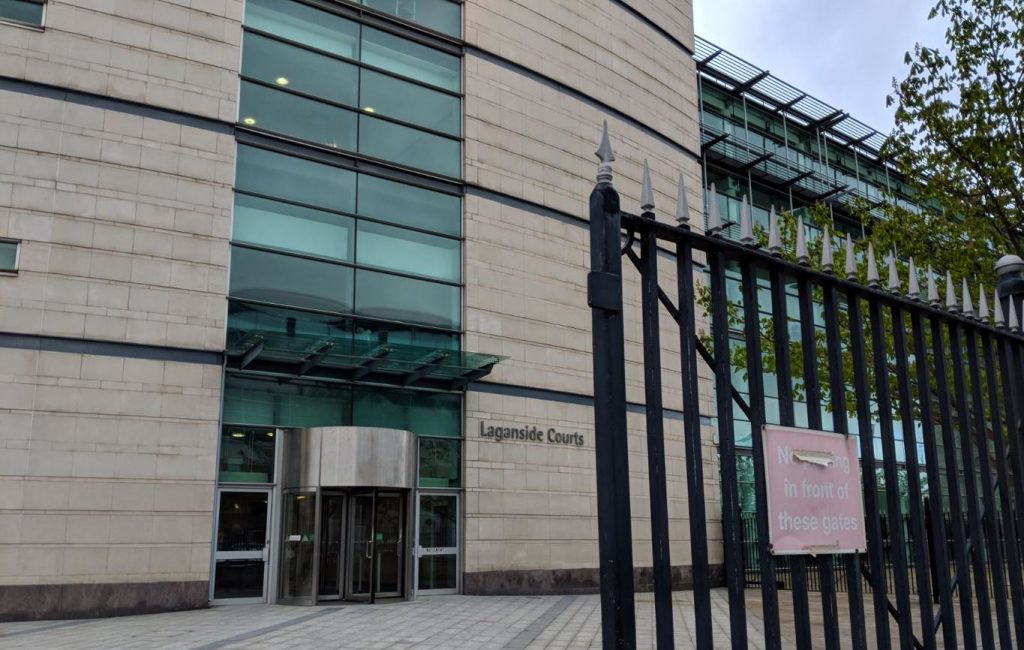 One of Northern Ireland's most highly anticipated gangland trials could be delayed until 2025 after the Public Prosecution Service added a third defendant to the case more than three years after the murder took place.
Jim Fields, from Belfast, has been charged with assisting offenders in the murder of Robbie Lawlor and is expected to appear in court next Tuesday.
Two men have been charged with the murder of the Dublin gangland boss and remain in custody, having been refused bail on a number of occasions.
They are Adrian Holland, from Ardoyne in north Belfast, and Patrick Teer, from Ligoniel, also in the north of the city.
At the time of his murder on April 4, 2020, Lawlor was the Republic's most notorious criminal.
He had been linked to a savage attack on 17-year-old Keane Mulready-Woods, who was abducted, murdered and dismembered in January 2020.
He was killed as a part of a drugs dispute between rival criminal gangs with connections to Drogheda, Dublin and Sligo.
Lawlor was also suspected to have shot and paralysed Owen Maguire, a boss in the Drogheda-based Maguire gang.
It is believed this was the motive for his shooting in the garden of a house in Ardoyne.
Neither Holland nor Teer are suspected of being the gunman but are charged as part of a joint enterprise.
At the time of his shooting, Lawlor was the chief suspect in a spate of gangland murders in Dublin and had become embroiled in a feud with Drogheda criminals after his release from jail in December 2019.
According to sources, members of a Limerick-based crime family carried out the attack.
A car carrying three people believed to members of this gang was stopped by the PSNI in the hours after the murder, but they were released without charge.
Prosecutors said the police had found no evidence the trio was involved in the shooting.
Levi Killeen, who was 17 at the time, uncle Ger Dundon and a third man, Quincy Bramble, were also pictured on CCTV near Lawlor's safe house in Belfast.
Fearing retaliation from rival criminals, he was living in a rented luxury apartment.
Prior to the Covid lockdown, he was seen drinking in bars in Belfast's Cathedral Quarter, telling people he was a car dealer in the city on business.
Barrister Joe Brolly named the alleged hit team during an unsuccessful bail application for Holland in December last year.
It was claimed during the hearing that CCTV submitted in evidence showed Lawlor being "lured" to the door of his safe house prior to the shooting so a gunman could get sight of him for the first time.
This is said to have happened on April 1, three days before the murder.
In the days after the shooting, an elite Garda unit set up a surveillance operation to catch a cash handover to associates of the notorious McCarthy-Dundon crime gang, understood to have been payment for the hit.
Two women believed to be linked to the group were allegedly caught with €50,000 in suspected blood money near Portlaoise following the murder.
Sources have claimed the hit was financed by ruthless crime boss Cornelius Price.
He died from a rare brain disease in a hospital in Wales in February.
After Lawlor was murdered, the gangster posted on social media, celebrating the death of his arch rival.
Price lived between Ireland and England.
Staffordshire police set up a major surveillance operation on Price and the McCarthy-Dundon after they became aware of a £300,000 blackmail and kidnap plot against alleged rival criminals based in London.
Ger Dundon was convicted in relation to the plot after a lengthy trial that concluded in London in January this year.
Price was judged too ill to stand trial.
The Dundons had links to the Belfast criminal Warren Crossan, the son of murdered Continuity IRA boss Tommy Crossan.
Warren Crossan was also involved in the kidnap plot.
He was heavily involved in the drugs trade and had links to the Dundons through his maternal family relations, who are members of the Traveller community.
He was arrested in connection with the murder of Lawlor but released without charge.
Crossan was shot dead by dissident republicans while visiting his mother in the St James' area of west Belfast in June 2020.
Two gunmen chased him down and murdered in him in broad daylight. His father had been murdered by rival dissidents six years earlier.
Mark Hall, Crossan's lifelong friend, was also murdered by republicans in December 2021. He had vowed to avenge his friend's shooting.
He was shot through a window of his elderly mother's house in St James' as he visited her to deliver Christmas presents.
Both Holland and Teer are to appear in court on Friday.
Their legal teams are expected to seek leave to make a 'no bill' application to have the case struck out.
Both have been remanded in Maghaberry for the past two and a half years.
A trial date had been expected to be set later this year.
It is understood decisions to prosecute these two suspects were issued in March 2022 after evidence police handed over in their investigation files in June 2021 had been considered.
However, with the addition of Fields, legal sources said it could be late 2025 before the case is ready for trial.
It is understood the police reported Fields to the Public Prosecution Service in September 2021 and that a decision to prosecute was issued last month.