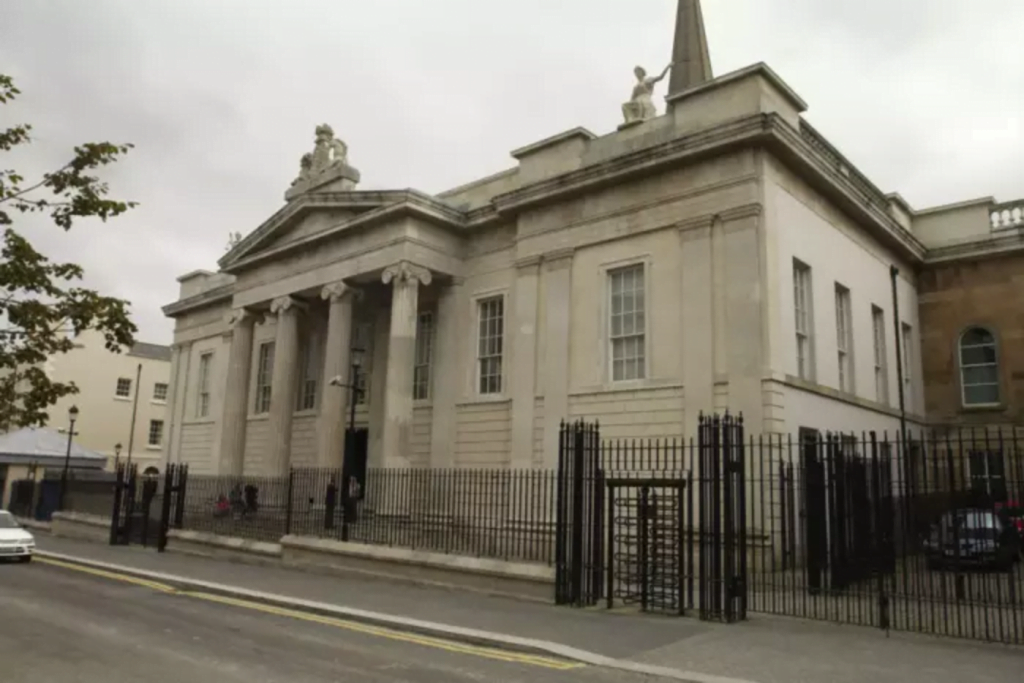 A 43-year-old victim of domestic violence who stabbed her abusive partner to death in June 2020 has been jailed for five years at the Crown Court in Londonderry.
The defendant, Shauna Louise Pyper, was last November found not guilty by 11-1 of murdering her partner Darren McNally, 46, on 8 June 2020 but guilty by the same margin of his manslaughter.
Because of time served in custody, Pyper will be released from prison as soon as an address agreeable to the Probation Service can be found for her.
During the trial jurors were told that Pyper and McNally had a four year long toxic and violent relationship, none of which was ever reported to the police. Both of them were alcoholics and following drinking binges McNally at times kicked and punched Pyper and pulled her hair.
On 8 June 2020, following another alcohol fuelled episode, Pyper went downstairs to the kitchen, got an eight inch long bladed knife and went upstairs and stabbed McNally once in the back. The blade pierced his lung and he died later in Altnagelvin Hospital.
After she'd stabbed her partner, Pyper dialled 999. She applied a tourniquet to the three inch long stab wound and told the operator she had stabbed McNally.
Following her arrest she told detectives "It was me, I did it, there's nothing else I can say to be honest. I deserve whatever I get".
She also told the police during her interviews "I never intended to hurt Darren in any way whatsoever. I did not do it on purpose".
Asked during the trial why she continued to stay with her violent partner, Pyper told the jurors "I loved him, I still do".
She also told a forensic psychiatrist "It was me and him against the world".
Members of the defendant's and of the victim's families were in court for today's sentencing hearing.
Judge Philip Babington said when all factors were taken into consideration, he believed it was not a manslaughter case with a high level of culpability rather a case with a lower level of culpability than many.
"I am also satisfied that the defendant in this case is genuinely remorseful and her behaviour and thus the evidence tending towards remorse started almost immediately. It can first be evidenced in the 999 call, then in her treatment of the deceased following instructions from the 999 operator, then in her attitude at her home when speaking to family and police. This was followed by her attitude in interview and finally in her evidence to the jury", he said.
"This is one of those cases which could have been resolved rather than go to trial and perhaps that is confirmed by the outcome. I consider that credit, by way of a lesser sentence, is due to the defendant but as there was a jury finding of criminal responsibility that can only be done by imposing an appropriate sentence which I intend to do", Judge Babington added.
"The deceased and his family must not be forgotten. The deceased and the defendant appeared to be happy in their relationship that they had although much of that relationship was built on their addiction to alcohol. Although the defendant was criminally responsible for Darren's death, alcohol played a significant role in what happened on 8 June in Newbuildings. His family will have been saddened by his death which in many ways was needless. The defendant has also lost someone she says she loves.
"In all the circumstances I feel the appropriate sentence in this case is one of five years imprisonment. This is a determinate sentence meaning that the defendant will serve half of that in custody and the remaining half on licence in the community", Judge Babington said.