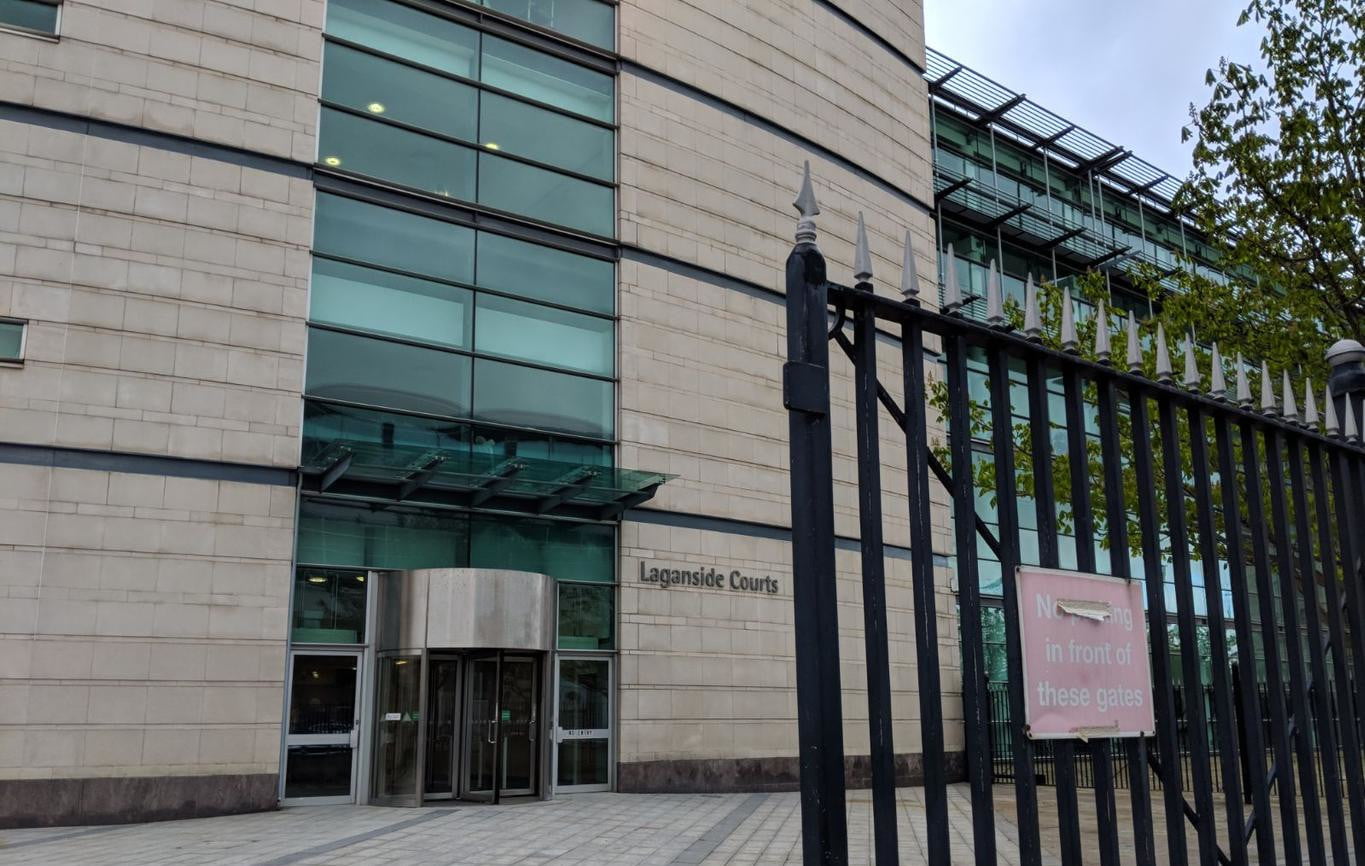 A County Antrim-based businessman is an alleged senior figure in a suspected $6m (£5.1m) "boiler room" fraud operated on a global scale, a court has heard.
Thomas Andrew Kenny is being sought by US authorities for alleged involvement in a sophisticated investment scam.
The scam has links to countries in Europe and Asia.
The 33-year-old was arrested in Belfast on Thursday by police acting on an extradition warrant.
Mr Kenny, with an address at Baileys Gate, Ballymena, appeared at the city's Laganside Courthouse where a judge was told he faces potential charges of conspiracy to commit wire fraud, conspiracy to money launder and aggravated identity theft.
The alleged offences were committed over a six-year period between 2015 and March 2021.
A barrister for the United States authorities claimed Mr Kenny acted as an office manager in a so-called boiler room scheme where high-pressure tactics are used to persuade investors into purchasing bogus stock.
The alleged fraud involved victims transferring money from US bank accounts by wire, telephone and the internet.
"The boiler rooms were in a number of countries – Cyprus, Spain, Romania and Cambodia," the barrister contended.
It was claimed that Mr Kenny used the identities of other people to make the scheme appear legitimate.
"He and others posed as investment brokers and used high-pressure sales techniques and multimedia to trick victims into buying non-existent securities," the barrister said.
"The figure mentioned is in excess of $6m."
Fraudsters pretending to be legitimate financial firms created fake websites and email addresses as part of the scam, it was alleged.
According to the barrister, bogus news articles were published and online advertisements placed.
"It shows the sophistication and organisation of this crime, it's not a one-off," he said.
"This gentleman was a senior figure, allegedly, he was a boiler room manager assisting in tracking and distributing the proceeds of the fraud."
Mr Kenny was detained after police stopped his car on Clifton Street in Belfast.
Officers who went to his home in Ballymena earlier that day were told he had driven off at speed, the court heard.
The barrister said the wanted man had two passports, three mobile phones and 14 bank cards on him when held.
Opposing bail, the barrister said: "The suspicion is he was making off."
A defence barrister confirmed Mr Kenny does not consent to extradition.
He told the court his client is a director in three different companies in Northern Ireland, employing a number of people in those businesses.
Stressing that Mr Kenny has no criminal record, the lawyer also argued that it had been a disproportionate step to arrest him.
"Are we dealing with Pablo Escobar here, or a reasonably mature man who holds a position of responsibility in this community?" he asked.
"He's never been in trouble before, and quite a few people's livelihoods depend on him."
The judge granted bail after acknowledging the scale of the suspected crimes.
"It's alleged to be not simply an international dimension, but a worldwide dimension," he said.
He ruled that Mr Kenny can be released on strict conditions, including a £40,000 cash surety, curfew, electronic monitoring and ban on leaving Northern Ireland.
However, the businessman remained in custody pending an appeal against the judge's decision.
On Friday evening, his solicitor said: "The Crown Solicitor's Office have been in contact with our office this evening to confirm that they no longer intend to appeal our successful bail application to the court.
"Mr Kenny's bail stands and ought to be released forthwith."