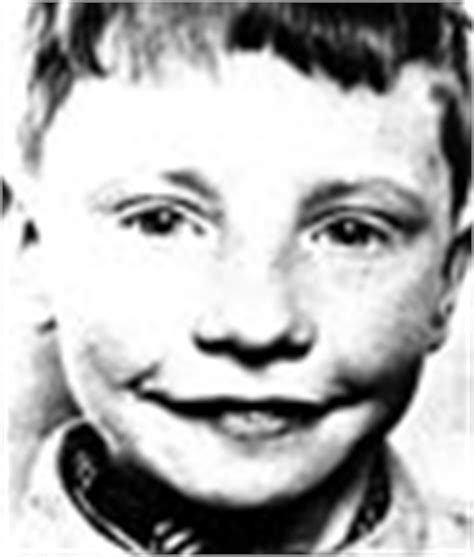 Relatives of four Catholic civilians shot dead by the RUC have broadly welcomed a Police Ombudsman report that found there was "no effective investigation" into the deaths.
The victims included nine-year-old Patrick Rooney, who was the first child killed in during the Troubles.
The other victims were Hugh McCabe (20), Samuel McLarnon (27), and 28-year-old Michael Lynch.
The families of the dead have already been told there will be no prosecutions in any of the cases.
All four were killed overnight on August 14/15 1969 during a period of intense unrest that resulted in the deaths of eight people across the north over several days.
Each of the killings were dealt with in the 1972 Scarman report, which considered the events of 1969.
Patrick Rooney's brother Con last night described his brother as an "innocent child".
"It is very disappointing that not one of the three gunners involved had the courage to admit firing into the flats, 13 of which were damaged by gunfire," he said.
His solicitor Fearghál Shiels, of Madden & Finucane said "the RUC treated the Rooney family with contempt and this is yet another clear exposure of the fallacy that all such deaths involving the police and army were properly investigated at the time".
Father-of-three Samuel McLarnon was shot as he pulled the blinds of his home at Herbert Street in Ardoyne in north Belfast.
His son Samuel last night said: "It is poor we will never see a day in court but positive that it is confirmed what we have been saying all along."
His solicitor Padraig Ó Muirigh said it is now "It is incumbent now on the chief constable to finally issue an apology to the McLarnon family".
The family of Hugh McCabe welcomed the report.
A serving British soldier, the father-of-two was shot dead by an RUC officer near his home in Divis Flats in west Belfast.
His daughter Liz McCabe said her family "remain convinced that my father was an innocent victim of unjustified RUC fire," she said.
Michael Lynch was shot by police as he crossed a road close to his Ardoyne home in north Belfast on August 14 1969.
His sister Rose Mathews described her brother as a "quiet fellow who had never been in any trouble".
"He had been to the pictures and came straight home," she said.
"He wasn't involved in the fighting with the Protestants or resistance to the RUC.
"He never was.
"But he had to get through the crowd to get back home and that's when the RUC shot him."
Brian Mathews was beside his brother-in-law when he was shot.
"It was completely unjustified," he said.
"He wasn't doing anything to get shot in that way. He was trying to get home."
Mike Ritchie from Relatives for Justice said: "Relatives For Justice welcomes the findings of the Police Ombudsman that the RUC preparation for and response to community disturbances in Divis and Ardoyne in August 1969 was fundamentally flawed and that the actions of RUC officers on the ground was reckless."