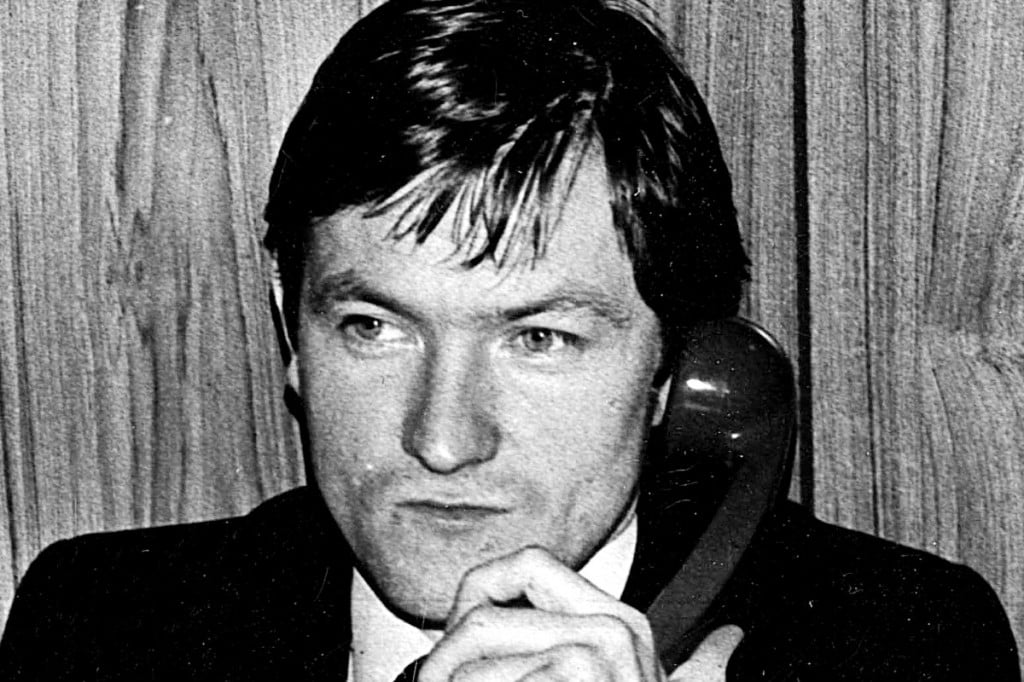 The widow of murdered solicitor Pat Finucane has secured the right to legally challenge the UK government for its decision not to hold a public inquiry into state collusion in the killing.
Geraldine Finucane was granted leave to seek a judicial review of the decision.
Northern Ireland Secretary Brandon Lewis ruled out an inquiry at this time in November 2020.
Mrs Finucane's lawyers claim the decision breached her human rights.
Mr Finucane was 39 when he was shot 14 times by two masked men from the Ulster Defence Association (UDA) in front of his wife and children at his home in February 1989.
His family has since campaigned for a public inquiry to establish the full scale of security force collusion in the assassination.
At the High Court on Thursday, Mr Justice Scoffield granted leave and listed the case for a full hearing in June.
In February 2019 the Supreme Court held that previous probes into the killing did not meet Article 2 human rights standards.
Mrs Finucane took legal action in a bid to force the government to act on the finding that no proper investigation had been carried out.
Mr Lewis apologised for the delay in making a decision, but ultimately announced there would not be a public inquiry at this point.
A court order was then made for the Secretary of State to pay £7,500 damages to Mrs Finucane for the "excessive" delay in reaching his position.
Now a fresh challenge centres on the legality of the decision to await the outcome of reviews by the PSNI's Legacy Investigations Branch and the Police Ombudsman.
Paul McLaughlin QC, for the Northern Ireland secretary, confirmed he was not opposing the case proceeding on some of the grounds of challenge at this stage.
But counsel stressed it was a pragmatic step being taken without prejudicing Mr Lewis's intention to defend the merits of his decision.
Mrs Finucane's barrister, Fiona Doherty QC, told the court the family remains in the dark about any progress made by police.
"This decision was taken on November 30 and there's no indication anything has happened since then," she said.
Responding to submissions that the case was about more than just delay, Ms Doherty added: "The Secretary of State is now attempting to re-argue the point that there has been Article 2 compliance in this case.
"That is not the finding of the Supreme Court."
Fixing the case for a full, two-day hearing, Mr Justice Scoffield also said police should be given an opportunity to participate.