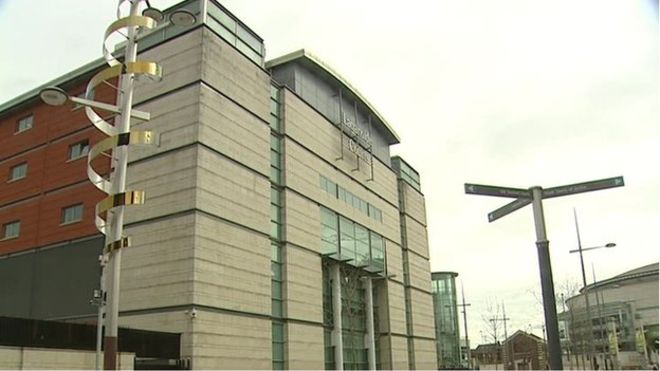 Michael Madden of Madden & Finucane represents man accused of machete attack.
A Co Antrim man has been jailed for assaulting a neighbour and smashing up his home with a machete.
Kim Millar, 48, caused an estimated £500 worth of damage during the attack on the property in Ballymena last month.
Millar, currently of no fixed abode, admitted possession of an offensive weapon, criminal damage and common assault.
Ballymena Magistrates' Court, sitting today in Belfast, heard police were called to ongoing disturbances in the Cushendall Road area on April 12.
A woman informed officers that Millar had assaulted her husband and smashed the front of their house with a large machete.
Windows and glass panels in a door were all broken.
A prosecution lawyer said the machete was found lying outside the property.
Millar was arrested after being located at a nearby address, and made full admissions during interviews.
Defence solicitor Michael Madden said it was the first time his client had ever been in trouble with police.
"This was totally out of character for the defendant," Mr Madden insisted.
"He suffers from depression and anxiety, but he's very apologetic and intends to pay back every penny to the injured party."
Based on Millar's previous clear record, District Judge Fiona Bagnall imposed one month imprisonment.
She also told him to pay £500 compensation, and ordered destruction of the machete.