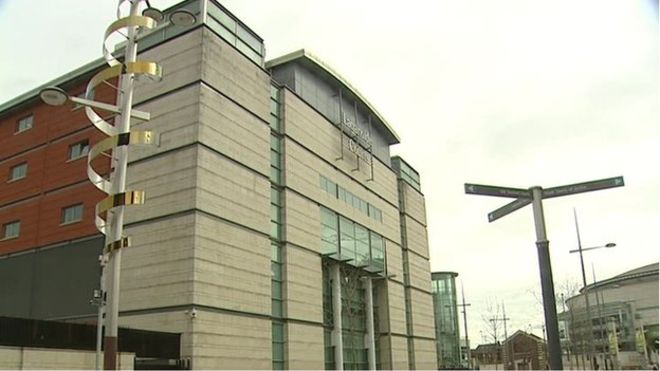 Report from Belfast Crown Court today where taxi driver represented by Madden & Finucane was acquitted of sexual assault.
A 52-year-old taxi driver broke down today as he was acquitted of sexually assaulting an 18-year-old passenger.
It took a Belfast Crown Court jury just under four and a half hours, over two days, to clear Robert Francis Wellington by a majority verdict of at least 10 to two.
He was charged with a single count of sexually assaulting the teenager after picking her up outside Club 14 in Tomb Street in the early hours of November 1 2018.
Mr Wellington, from West Circular Road in Belfast, had insisted he did "absolutely nothing wrong" and had ordered her out of his Fonacab after she made advances towards him.
He said he believed the teenager's erratic behaviour was due either to drink, drugs or both and she had confessed to being "off her face".
His trial last week viewed a police interview of the teenager in which she said Mr Wellington had claimed he was sent by her friend to collect her as he couldn't make it.
The woman claimed she was taken past her turn-off and assaulted before being abandoned by the roadside to make her own way home.
However, the court heard that in his police interviews Mr Wellington claimed the teenager was "off her head… rambling and shouting" and when he was about to drop her off, he was told to "keep driving".
He claimed that after she came on to him, he stopped his cab and ordered her out.
A defence lawyer argued that what the woman described "simply did not happen… he didn't put his hand on your leg… 100 per cent definitely… he has done absolutely nothing to touch your leg or anywhere else", and the only sexual contact was when she pulled his hand towards her.