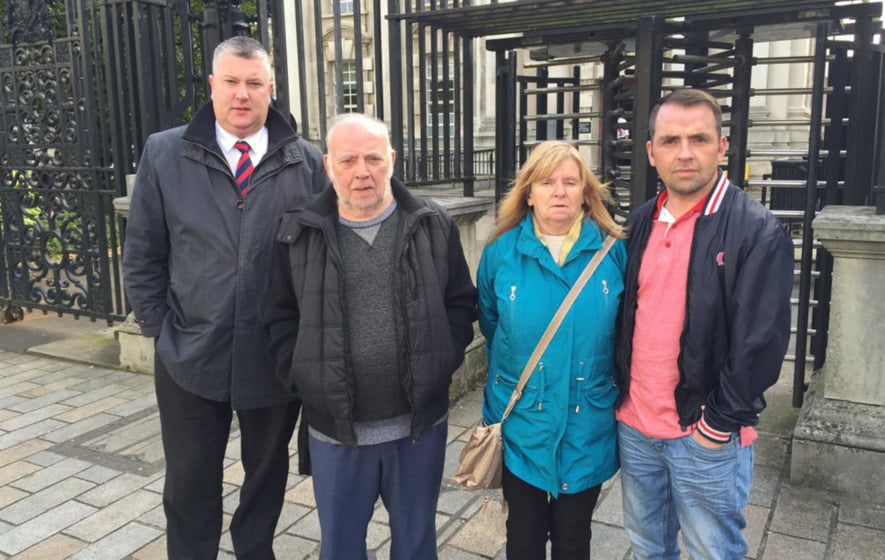 POLICE have won an appeal against having to pay £7,500 damages to the family of an IRA man shot dead by an RUC officer 27 years ago.
Senior judges in Belfast ruled today the PSNI is only culpable for a period of 14 months delay in holding an inquest into the death of Pearse Jordan.
Lord Chief Justice Sir Declan Morgan said a reduced award of £5,000 should instead be made to the dead man's parents.
Pearse Jordan's death was one of several high-profile cases involving allegations the RUC were involved in shoot-to-kill incidents.
The 22-year-old had been driving a hijacked car stopped by police in an anti-terrorist operation in west Belfast in November 1992.
He was shot after getting out on the Falls Road and trying to run away, unarmed.
In 2001 the European Court of Human Rights in Strasbourg found that the British government had violated the Jordan family's rights through delays in holding a fresh inquest into the killing.
It made an award of £10,000 for the hold-up.
A second inquest opened in 2012, but ultimately reached no conclusive findings.
Pearse Jordan's parents, Hugh and Teresa, then issued proceedings against the PSNI, claiming damages for the 11-year period of delay.
In 2014 a High Court judge ruled that £7,500 compensation was necessary for the frustration, distress and anxiety suffered by the next of kin.
The chief constable challenged that verdict, arguing that although the PSNI may have been partly responsible, other state authorities were also to blame.
Ruling on the case in the Court of Appeal, judges said the force could not be held responsible for a prolonged period when litigation into issues around the inquest were ongoing.
Instead, they identified a shorter period between March 2007 and May 2008, when disclosure of relevant documents was made, where police were culpable.
The persistent failure to honour their legal obligations during these 14 months would have exacerbated the Jordan family's anxiety, the Court of Appeal found.
Sir Declan said: "In our view the frustration and distress caused by such conduct against a background of very lengthy delay made it just and appropriate to afford just satisfaction by way of damages.
"The level of damages had to take into account the relatively short period for which the PSNI as responsible and the fact that the family of the deceased had already received an earlier pecuniary award.
"We consider that an award of £5,000 is consistent with awards for failure to act with promptitude in other cases from this jurisdiction and we substitute that figure for the sum allowed by the judge."
Outside court, a solicitor for Mr and Mrs Jordan expressed disappointment at the outcome.
Fearghal Shiels of Madden and Finucane, said: "We are giving serious consideration to appealing this decision to the Supreme Court."