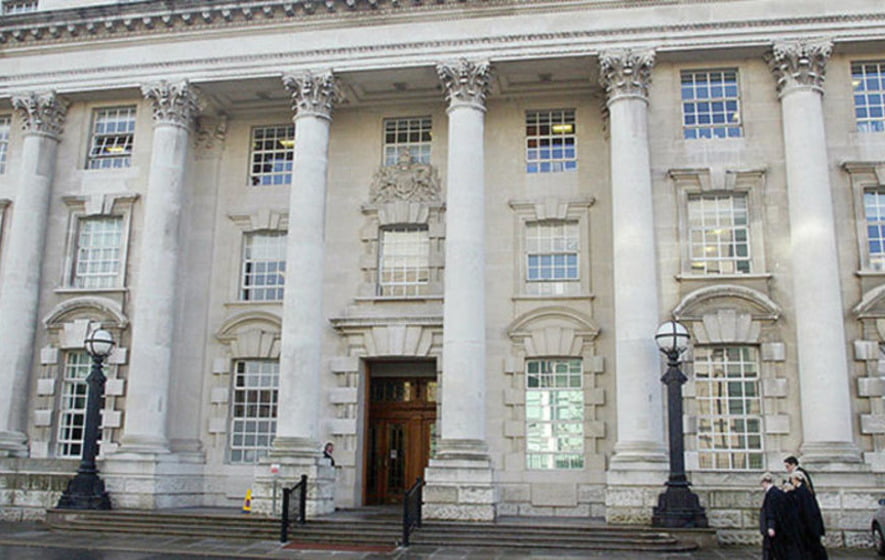 A man arrested when police seized a £70,000 block of cocaine from a north Belfast bedroom was there to play video games, the High Court has heard.
Darryl Cromie claims he knew nothing about the consignment found inside a child's rucksack during last week's raid on a house in the Ballysillan area.
The 21-year-old is charged with possessing Class A drugs with intent to supply.
He was granted bail on conditions including a ban on entering Belfast.
Searches were carried out at the property on October 17.
Prosecution counsel Adrian Higgins said police forced entry to an upstairs bedroom after hearing voices and shouting for those inside to open up.
Cromie and his co-accused, 20-year Brian Gribben, were discovered sitting side by side on the bed, the court heard.
A block of cocaine with an estimated street value of £70,000 was allegedly located in a partially exposed rucksack at their feet, along with a jotter containing suspected deal lists.
A second raid at a nearby house led to the recovery of £1,000 worth of cannabis and a substantial quantity of fireworks in a storage cupboard, the court heard.
Cromie faces further charges of possessing Class B drugs with intent to supply and having fireworks without a licence in connection with those seizures.
During interviews he claimed that he arrived just minutes before police, and had not seen the rucksack.
Defence barrister Jonathan Browne said: "His instructions are that he sat on the bed to play the Playstation and didn't know there was anything in that bedroom."
Granting bail, Mr Justice Huddleston stressed his decision was based on the family support being offered to the accused.
He ordered Cromie to live under curfew with a relative in Antrim, and prohibited him from having a mobile phone.