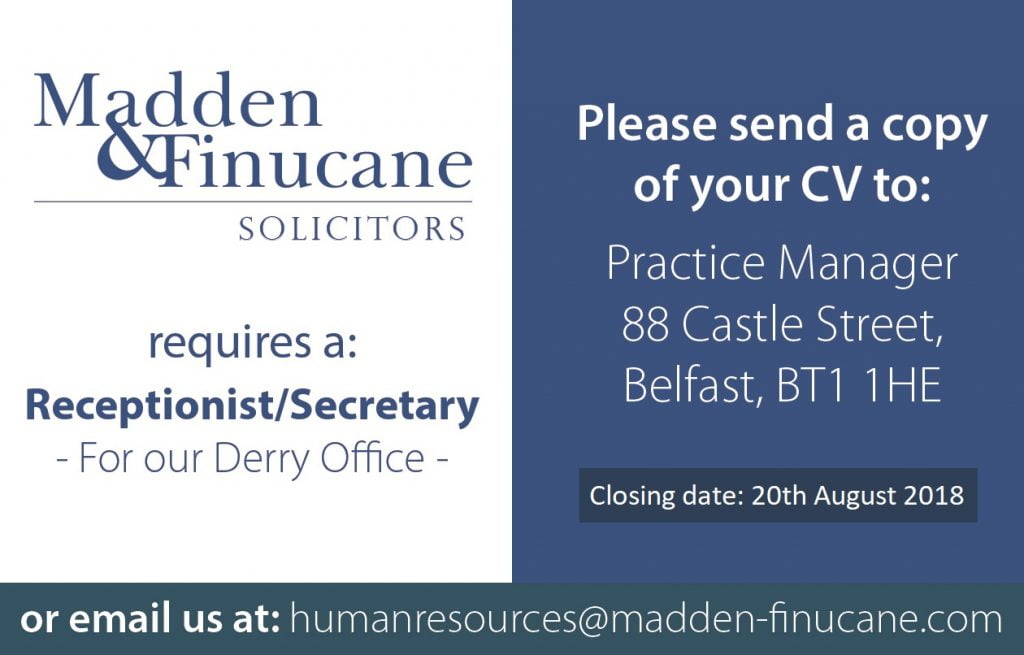 Madden & Finucane Solicitors is recruiting for a Receptionist/Secretary based in its Derry office.
Madden & Finucane work in human rights and criminal law as well as offering a full range of other legal services. With a team of nearly 40 staff across both Belfast and Derry offices, this includes family law, litigation, personal injury, defamation, conveyancing, and commercial/business advice.
You can apply by sending your CV by email to humanresources@madden-finucane.com or by post to the Practice Manager, 88 Castle Street, Belfast, BT1 1HE. Closing date is 20th August 2018.