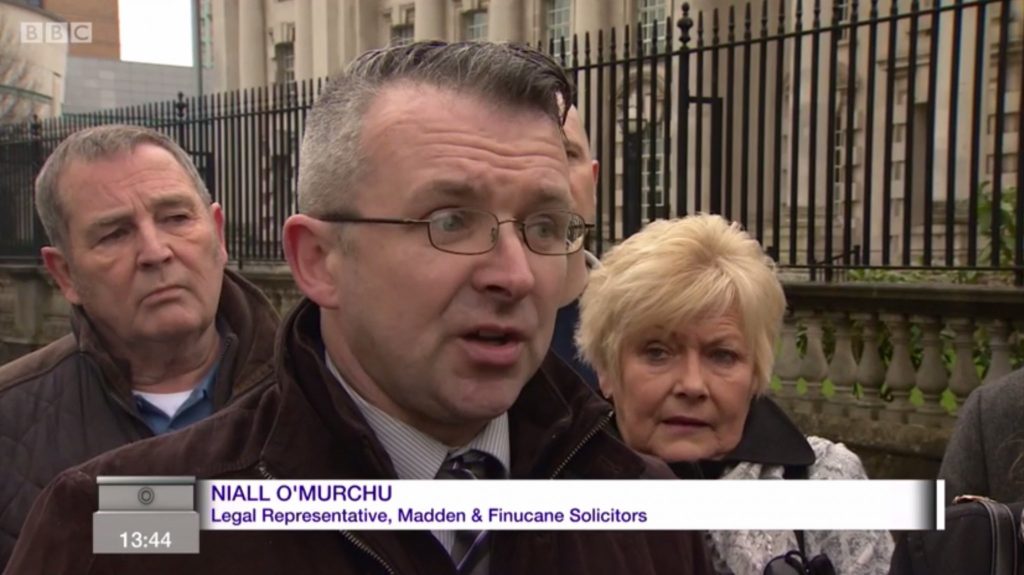 Shannon McQuillan was knocked down and tragically killed in a road traffic collision on the Moneynick Road near Toome on the 20th January 2018. Her boyfriend Owen McFerran sustained very serious injuries.
Madden & Finucane Solicitors have been asked by Shannon's father, Mr. Paul McQuillan, to respond to information they have received in the last 48 hours regarding the status of the Police Ombudsman's investigation.
Niall Ó'Murchú of Madden & Finucane said:
"Mr. McQuillan and his family have recently learned that the Office of the Police Ombudsman has decided to progress their initial investigation and begin a criminal investigation into offences of Gross Negligence Manslaughter and Misconduct in a Public Office.
"Mr McQuillan would like to thank the media for the space and privacy he and his family have been given so far. He now wants to await the outcome of this phase of the investigation in privacy, in what is still a very difficult time, to allow due process to run its course."