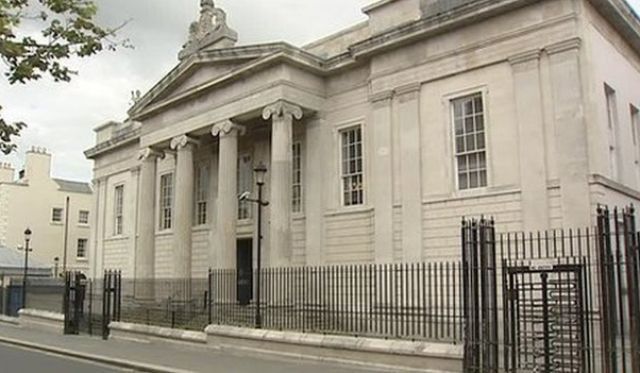 A Derry father-of-four described as 'the prime member' of 'an organised drug gang' is accused of laundering almost £1.5million, some of which is said to have gone through a Belfast shop.
Patrick O'Connor, 47, faces 16 charges dating from August 2016 until June 2017. O'Connor is accused of conspiracy to supply cannabis and cocaine valued at £120,000.
He is further charged with possessing, concealing and converting criminal property including £456,000 cash, a Rolex watch and a ring.
Police opposed bail and said that O'Connor had been a 'prime member' in five drugs operations carried out by police. There have been 17 people charged with offences related to these operations and a further 13 suspects involved.
The officer said that the others who had been charged and already granted bail were 'underlings' while O'Connor was 'the leading member of an organised drug gang'.
The officer told the court about a number of operations that police were involved in including interception of a van in Armagh in July 2016 where £10,000 was recovered.
Further searches of a family member's home recovered £113,000 in cash and €73,000. While in August 2016, a lorry was stopped in Armagh and £408,000 in cash was found. A week later they a car stopped in Omagh recovered £120,000 worth of cannabis.
The officer in court said that he could connect O'Connor to the activity through phone records. He told the court that in the incident involving the recovery of £400,000 was being directed by O'Connor from Bulgaria where he and his wife own a property.
The officer said that there was 'serious money laundering' suspected to have been going and that a substantial amount of cash, and 'high end luxury items' had been retrieved during searches of O'Connor's Waterside home.
The officer said that police 'strongly object' to granting O'Connor bail as he is the 'senior member of a criminal network'. He said that 'a crime gang of this size and level will have built up a substantial base' and that there was a risk of O'Connor absconding as he still had ' a large cash flow' and properties in the UK, Bulgaria and the Republic of Ireland.
The officer also said he believed O'Connor presented a risk to the public as he may continue to 'traffic and control drugs' as the 'the flow of drugs from this crime gang has diminished since he has been in remand and, if released, that may change'.
Ciaran Shiels, defence counsel, said that every other defendant in the course of the investigation had been granted bail including O'Connor's wife and the manager of a store in Belfast.
The officer replied that the other defendants did not have as many charges or of such a serious nature. He said: "This defendant is the prime member of an organised crime gang and some defendants have said they would be in fear of him."
Mr Shiels retorted: "This is a large and serious case and because of its sheer size there is no prospect of it getting to trial this year at all.
"A senior judge directed the defence to mount an application for bail."
Mr Shiels said that O'Connor's family home was rented, that he had no previous offences of a similar nature and that the bulk of his offending were road traffic matters and that he has a 'petty sessions' record.
Mr Shiels asked that O'Connor be granted bail on extremely stringent conditions saying that he had already spent the equivalent of a year in custody and may spend the equivalent of three years in prison before the case is dealt with. He added that O'Connor was 'entitled to the presumption of innocence' and suggested that he could either reside at an address in Old Fort or with his wife and family.
Deputy District Judge Oonagh Mullan said that the offences against O'Connor are of 'an extremely serious nature' and that she was concerned that 'as one of the leading figures in this network' there was a risk of further offences, flight and that he has access to finances and properties outside the jurisdiction. She also said that there was a 'very real risk to the public'.
Judge Mullan refused bail and said that O'Connor had the right to reapply through the High Court.
O'Connor will appear back before the court again on March 8.